Our Team
At Plummer, Daffin & Associates, we are fully committed to the achievement of our client's goals through holistic planning and outstanding customer service. With over 60 years of combined experience, we can provide you with the modern and innovative financial solutions you need. We look forward to earning your trust by taking the time to get to know you, learning what is most important to you, and discovering where you are today in order to attain your financial goals in the future.
Our mission is to build lasting relationships with dedication, knowledge, trust and integrity at the center of each.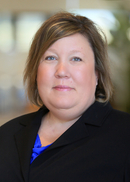 Liz Marie Girbert, CFP®
Associate Wealth Management Advisor
Office 513-366-3791

Experience & Education:

Liz is friendly, personable, and sincerely concerned about the well-being of others. Her own personal values drive her to provide an unsurpassed level of customer service to our clients. She is task-oriented and has a large capacity for understanding the intricacy of plans surrounding wealth management, insurance and investment planning. At Plummer, Daffin & Associates, Liz opens and services investment accounts, makes mutual fund trades, and works on financial planning.
Liz graduated from the University of Cincinnati in 1998 with a Bachelor of Arts degree.  Liz has been working in the financial services industry since 2004 and joined our team in 2009. Liz has earned the following professional credentials: Series 7, Series 63, Life and Health Insurance License.  She also holds the CFP® certification.

When not at work, Liz enjoys reading and traveling around the country to experience new cultures, foods and events.  Spending time with her family, especially her niece Maddy, is one of her favorite past times. Together they like to do arts and crafts, and visit the Cincinnati Zoo and Botanical Garden.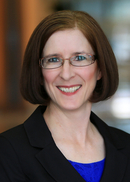 Sharyn L Dunnette
Associate Financial Representative
Office 513-366-3792

Experience & Education:
Sharyn is caring and dependable and helps our clients feel safe and secure while bringing her energy for life with her into work every day. Sharyn has a passion for assisting our clients and provides complete customer service and support throughout the insurance application process. At Plummer, Daffin & Associates, Sharyn not only services insurance accounts but also assists with insurance underwriting and provides support for the advisors.

Sharyn has been with our team since October 2009 and has been with Northwestern Mutual since 2004.  Her primary focus is assisting clients with their insurance needs.  Her responsibilities include helping clients with the application process as well as assisting them with their servicing questions. Sharyn has a Life and Health Insurance License and is also a licensed notary.
 
Sharyn is married to Kevin, and together they have two children and one grandson.  In her free time, Sharyn enjoys spending time with her family and is an avid sports fan. You can find Sharyn and her husband at numerous local high school sporting events.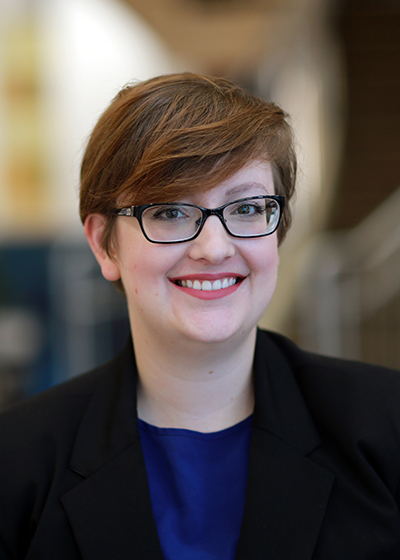 Caitlin A Plummer
Associate Financial Representative
Mobile 513-366-3622

Experience & Education:
Caitlin is caring, trustworthy, and a fast learner. She is task-oriented and has the flexibility to help assist our clients and support our staff in numerous ways. In addition to scheduling and meeting preparations, at Plummer, Daffin & Associates, Caitlin can assist with billing questions and account services.  Providing exceptional customer service comes natural to Caitlin because she truly enjoys helping people.
Caitlin graduated from Miami University with a BA in Social Studies Education and a minor in Sociology. Before joining Plummer, Daffin and Associates in 2014, Caitlin worked as an administrative assistant at numerous tristate health facilities.
Caitlin and her husband, Nick, enjoy spending time together and with family and friends. When not at work, Caitlin enjoys baking and decorating cookies.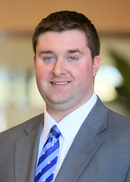 Nick Nicholas Plummer
Experience & Education:
Nick is a "jack of all trades" at Plummer, Daffin & Associates. He has a unique skill set, knowledge base and perspective which allows him to gain a deep understanding of the client's needs. Nick is always willing to help clients and staff in a crunch and has a natural gift for analysis. Nick's primary focuses are preparing for and assisting in client meetings, investment analysis and marketing for our team.
Nick graduated from Miami University in May of 2012 with a BA in History and emphasis in Business and Entrepreneurial Leadership. Nick was a college intern with Northwestern Mutual during his last year of college where he achieved the Power of 10 internship award. In June 2012, Nick joined the Plummer, Daffin team. In addition to being a CFP Nick has the following professional credentials: Series 6, Series 63, Life and Health Insurance License, and Variable Insurance License.
Nick and his wife Caitlin currently reside in Milford, OH with their dog Felix. When not at work, Nick enjoys spending time with his family and friends and is a big Cincinnati Bengals and Cincinnati Reds fan. He and his wife support local merchants and enjoy shopping at Cincinnati's Findlay Market.